Tree Trimming Miami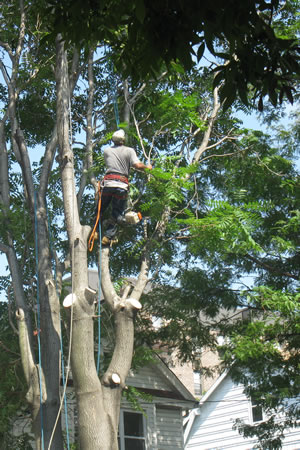 Tree Pruning Miami
Stump removal might seem like a piece of cake when contrasted with cutting down an entire tree, but it's often trickier and more complex. Stump removal is not the effortless work that many amateurs believe it to be, which is why stumps are often permanent landmarks in many backyards.
To be sure, there are many valid reasons why property owners are interested in removing tree stumps from their land. For one, tree stumps often blend into their surroundings, making them susceptible to being tripped on. Let's face it: the last thing you want your children running into in your backyard is a camouflaged tree stump!
Moreover, many people find tree stumps to be aesthetically unappealing, and looking out into a backyard littered with tree stumps is probably not what you had in mind. Also, tree stumps are notorious for taking up lots of precious yard space, so removing these roadblocks becomes a priority.
Each stump calls for its own unique approach towards its removal. Fortunately, we have a great deal of experience when it comes to removing tree stumps, and we'll know exactly how to proceed with your particular circumstances.
Our tree stump removal services are provided cheaply, and we take pride in the promptness in which we are able to carry out our work.  By choosing to work with our team, you can avoid amateur errors associated with DIY removal techniques that typically prove to be nothing more than a waste of your time.
Rest assured that our insured professionals will have your stump removed in no time at all. With our inexpensive and high-quality stump removal services, there is no reason to leave that stump in your backyard for even one more day. Contact us today and before you know it, there will be one less tree stump on your property!
5 reasons why you should call
SoFlo TreeService
Text or Email your photos for a FREE Estimate
Emergency 1 Hour Tree Services in Miami & Fort Lauderdale
10 Years Experience in Tree Removal and Stump Removal
Most Affordable Tree Removal in South Florida
Emergency Utility Line Cleaning – 7 Days a Week
Tree Removal & Tree Trimming - ALL TREES