Tree Topping Miami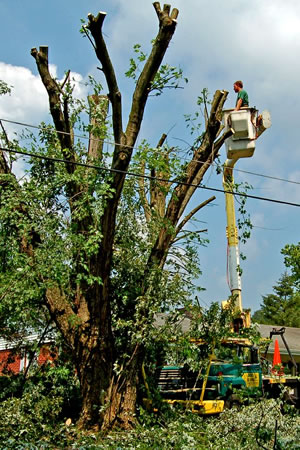 Tree Shaping Miami
For many property owners, the uncontrollable growth of trees on their land can be a great concern. You may be interested in a process known as tree topping for a variety of reasons, the most likely of which is in order to diminish the size of your tree.
Tree topping is a process which enables property owners to inhibit the growth of their trees by removing branches and limbs from the tops of trees. If done correctly, this can remove the hazardous qualities of the tree while also diminishing its height.
However, if done incorrectly, tree topping can have dangerous consequences and therefore should not be attempted by an amateur under any circumstances. When performed by amateurs, tree topping and shaping often results in an unhealthy tree prone to all types of dangerous hazards.
Furthermore, if your motivation is to make your tree more aesthetically pleasing, then you must seek out the services of a professional. When tree topping and shaping is done by an inexperienced amateur, the result is often a tree that looks hideous. Worse yet, it can be permanently damaged, and may never regain its ability for natural growth and development.
The only way to alleviate these aesthetic and safety concerns is by having work done by licensed professionals. Our experienced team knows exactly how to approach each individual tree in a way that ensures effectiveness, safety and beautiful results.
There are many who recommend against tree topping in all circumstances because of extraneous concerns, but many of these worries can be removed when the work is performed by a knowledgeable expert. We are a team of professionals with experience in all forms of tree maintenance, and we can counsel you on whether tree topping or shaping is your best option.
Call us today and have your tree looking (and feeling) great without delay!
5 reasons why you should call
SoFlo TreeService
Text or Email your photos for a FREE Estimate
Emergency 1 Hour Tree Services in Miami & Fort Lauderdale
10 Years Experience in Tree Removal and Stump Removal
Most Affordable Tree Removal in South Florida
Emergency Utility Line Cleaning – 7 Days a Week
Tree Removal & Tree Trimming - ALL TREES